Connect to More
You're tired of a good enough life.
We want to help you experience more.
CONNECT TO MORE TRUTH THIS SUNDAY MORNING
1110 Kabel Drive // New Orleans, LA 70131
What if there was a place…
A place of more authentic acceptance.
What if there was a place where you could be your unfiltered and uncropped self? A place where you can take a break from pretending and just be? A place where you can belong regardless of what you do, how well you hold it all together, how you vote, or how many likes you get on social media? A place where you can have imperfections and it's ok. A place to belong.
That place is Connect and we can't wait to welcome you.
A place with more for your kids
more of what your child needs to get a good start.
We believe it's never too early to start learning about Jesus. That's why we work hard to create safe and loving environments your children will love so that they can open to learn about biblical truth.
A place with more for your youth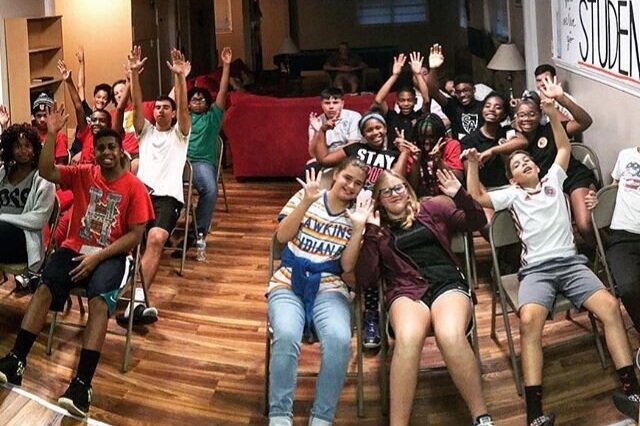 More of what your teen needs to prepare for the future
Big decisions start now. So why not give your teen what they need to make wise ones. We want to help you and your teens learn to navigate these important years with the truth of God's Word and with the support of loving relationships.
Ready to start connecting to more?
Here's how to start.
Plan Your Visit
because you're willing to try something new.
We meet on Sundays at the corner of General Meyer and Kabel at 10:30AM. Don't worry about dressing up or getting it together before you show up. We're not pretending to have it all together and neither should you.
Find the I'm New Here Table
because you'll find friendly faces there.
We know coming to a new place is a huge step. That's why we have friendly people waiting to welcome you and to help put you at ease. Stop by the red table right outside the sanctuary (the large building with 3 sets of double doors) and someone will be there to answer your questions and to give you a small gift. It's our way of saying thanks for coming.
Start your Journey to More
because good enough is no longer ok.
Your journey to your more begins with you being open: open to truth, open to change, and open to challenging yourself. Open to taking your next step. Yes. You will have questions. Yes. You will have doubts. And that's ok. But what is not ok is you accepting good enough when you can have more.
Meet us outside of Sunday morning.